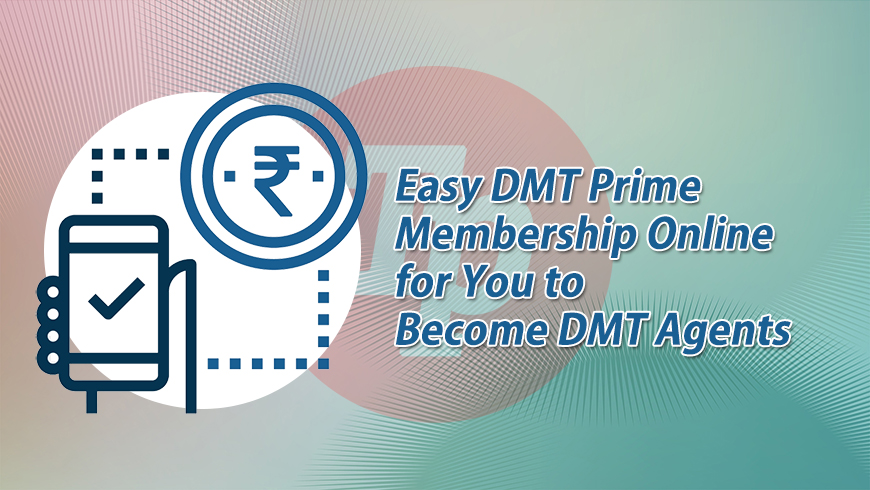 Oct 23, 2019
Easy DMT Prime Membership Online for You to Become DMT Agents
Domestic money transfer service in India is popular. Make transactions through the specified banks anytime. Buy products online and clear your payments faster using DMT platform. Treatpay manages the DMT registration formalities. Become a reliable agent to complete DMT registrations to earn extra bucks. 96 million money orders were processed in India last year. So, you have to catch huge profits. Treatpay will guide you how to become DMT Prime member.
Domestic Money Transfer Registration Online
Easy DMT registration is done via Treatpay. Be trained by experts and become the professional DMT agents. Retailers get higher commissions and other benefits to work with Treatpay . Transfer your money through Yes Bank, Airtel, Axis bank and ICICI banks safe. During shopping, maybe you need more money to transfer to pay vendors. Open DMT portal on your android to make the faster money transfer. Get discounts and free shipment by being registered at Treatpay DMT website. DMT agent prime membership charges are affordable.
How to Become DMT Prime Member
Just three simple steps need to be completed to become the DMT prime member. A digital form is given to you for filling-up with the details. Send your required documents to the concerned authority of Treatpay. Experts will review your information before approving registration. At the last stage , the sales agents of Treatpay will contact you for necessary discussion. They talk to you and guide you step-by-step. Launch your prime membership for money transfer business today with expectation of getting good commissions.
Why Will You Choose Treatpay for Starting DMT Business Online?
Treatpay is reliable agency. It has registered over 2000 DMT agents till now. The opportunity of earning commissions attracts youngsters who are not self-employed. Male, female, widows, housewives, retirees and students can be prime DMT members. Create personal accounts to transfer money through listed banks like Yes Bank. It is active for retailers and DMT agents round the clock. Money is transferred fast. Get various benefits like free shipment, easy money transfer facility and trouble-free transactions.
New agents are not familiar with the online DMT program. They should not be worried. Treatpay gives the useful training to agents. Experts are available online with live forum to help the agents. For any assistance, you can send messages to Treatpay. Get replies fast. It is not an office job. DMT agents are not required to visit the offices of Treatpay for managing the money transfer business. Prime members or DMT agents of Treatpay are comfortable to work from home. They don't need to install the expensive software on the desktop. Indians transfer their hard earned money via postal service. It is not quick for them. Instead, they are able to make instant money transfer within the territory of India. For perfect wireless domestic money transfer without wasting money, you should be prime members of Treatpay. Domestic money transfer prime fees are minimal. It is safe for agents to transfer money online.