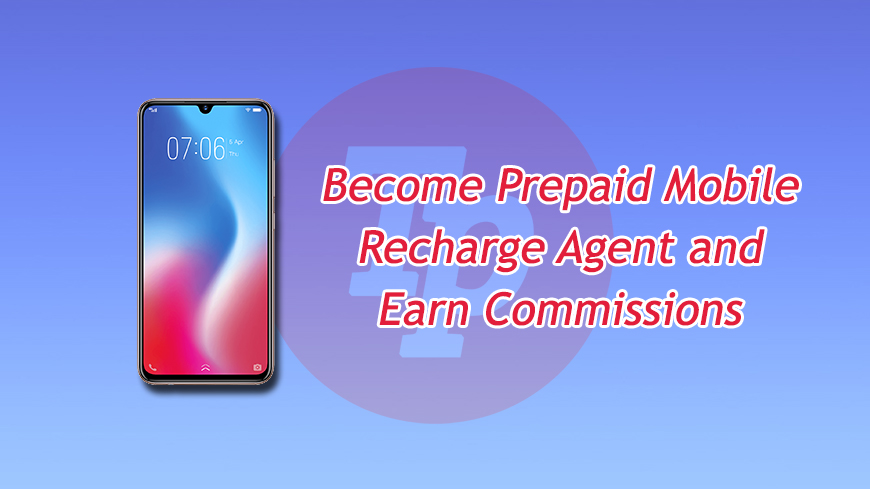 Oct 23, 2019
Become Prepaid Mobile Recharge Agent and Earn Commissions- Guide
Treatpay is the site for anyone to recharge mobile phones. Treatpay gives the easy commission earning opportunity to you. Earn money by using Treatpay site. It gives you an easy job to do from home or café. Do fast prepaid mobile recharges online. Like other registered agents, you will be able to earn commissions through the mobile recharge business. Manage regular mobile recharges via the innovative Treatpay platform on internet.
Become Prepaid Mobile Recharge Agent
Treatpay is a reputed franchise company based in India. It enables people to recharge mobile phones online. It is a trouble-free online prepaid mobile recharge service center for you. In addition, buyers can be also agents if they wish to earn extra money at their convenience. Become prepaid mobile recharge agent to have commissions regularly based on the volume of mobile recharges. You don't need the separate portal or any website to install the expensive third party applications to start business. Treatpay has the room for agents to do mobile recharges. In India, 80 percent people use mobile phones. They have prepaid connections. It is not easy for a busy executive to recharge their smart phones going to local outlets. Frankly speaking, agents have their accounts on Treatpay to manage prepaid mobile recharges on behalf of customers. In returns , they get sufficient amount in the form of commission. On Treatpay, the data security is awe-inspiring. Customers' information is safe. There is no hacking issue. So, Treatpay ensures superb online security while doing prepaid mobile recharges. Treatpay trains individuals to become the competent agents. After being a subscriber, you will get messages from the company for necessary guide. Representatives of Treatpay are available at your service. Complete the short training online.
Prepaid mobile recharge services provided by Treatpay are affordable. Till now, million prepaid mobile recharges are completed without failure. Still , in the event of the technical fault in recharging mobile , money is retained systematically. Treatpay has the superb customer care agents who are experienced in troubleshooting problems in this connection. Catch the eye-catching opportunity of opening business at low investment. Improve your pecuniary condition by dealing with Treatpay. Daily, customers buy new mobile phones. They will require faster prepaid mobile recharges. As being a true Treatpay agent, help your clients to get prepaid mobile recharges easily. Treatpay is the leader with reputation in India. It recruits over 500 agents so far. They work online for having commissions. Know about the procedure of the prepaid mobile recharge. Treatpay has tips and suggestions to make you a perfect businessman in the long run. For inquiry, feel free to call the representatives of Treatpay. Send text messages to the company if you need more updates regarding the registration process of becoming mobile recharge agents.