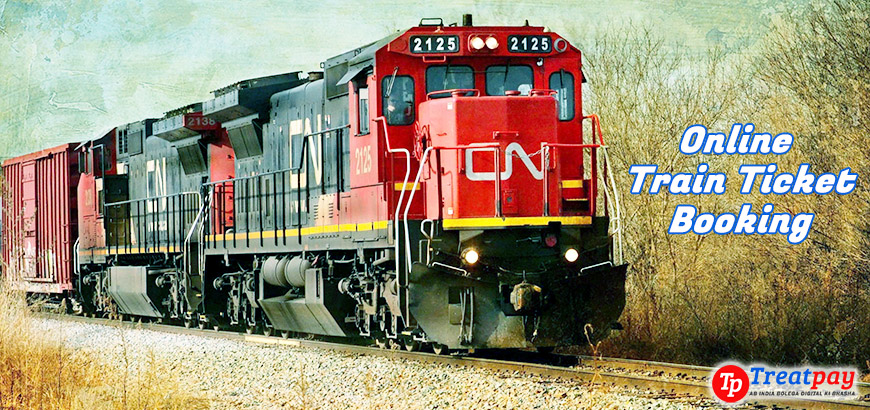 Sep 18, 2019
Become Registered IRCTC Agents to Book Tickets Online to Earn Money Quickly
Treatpay is one of the reliable ticket booking and registration agencies in India. This company has got licenses and permits from IRCTC to sell railway tickets for easy traveling in India. Join us to sell the railway tickets visiting our site. We are careful to take care of your financial problems. Here , you can earn commissions to work with us. Do simple registration on our site and start ticket booking as IRCTC Railway ticket booking agents.
Benefits of Selling Tickets on Treatpay Site
Agents will be able to book Tatkal tickets faster. Book tickets 15 minutes before usual ticket booking time
There is no restriction or limit to do the ticket booking online at Treatpay. Agents have freedom to sell tickets to earn money. They will get commissions on sold tickets. So, per ticket will bring him commissions. So, it is easy to have the faster cash by booking online tickets.
The investment is low but the income is high. This theory for money earning is excellent and attractive for all agents
IRCTC agent login is simple
After registration, use your user-name and passwords for logging. It is not difficult for you to log-in for working with our team member
It is a good self-employment program for unemployed youths
The money transfer is good as the automated systems deduct the amount from the wallets of agents faster. After ticket booking, the dues are cleared instantly. So, there is no delay to pay IRCTC for ticket booking. We have the faster payment clearance option.
The risk of ticket cancellation is rare as we will guide you. All agents will have the online tips and guide from us how to complete the transactions online. IRCTC is flexible here to solve problems without cancelling tickets frequently.
By the end of the month, you can earn around 80k rupees by booking online railway tickets. Your financial condition will be better when you deal with us. Just fill up our online form for registration, It is free and you don't need to pay us for registration. We require you to give important details for registration. Indian railways are becoming the valuable transport systems to help over million people to travel by trains to reach their respective locations. During festival seasons and holidays, the railway ticket booking becomes fast. So, it is the best opportunity for agents to sell tickets and have money easily. Certainly, you have to understand the basic rules of being the authorized agents to start earning money via Treatpay. We have launched the innovative website to guide you how to start your business. Daily we bring updates on ticket booking. Read our reviews and blogs to have basic ideas about the ticket booking online. We have the tie-up with IRCTC to run the ticket booking business. For enquiries and information, kindly chat with our experts online.