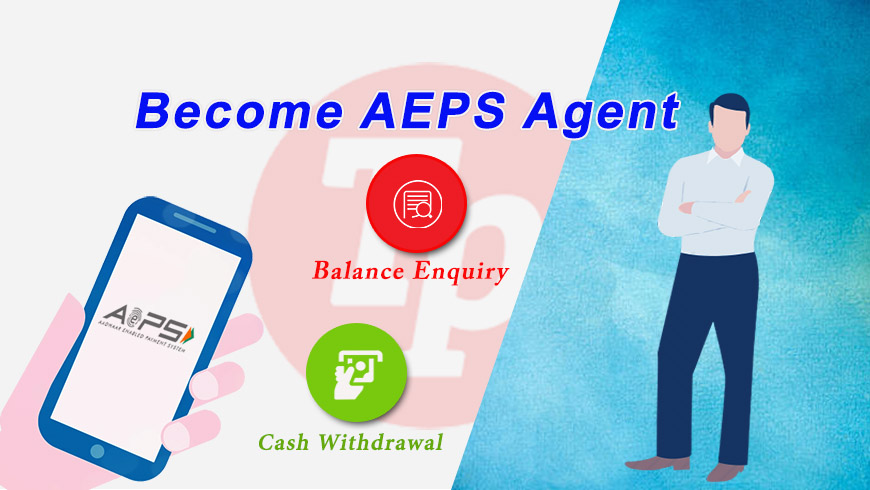 Sep 24, 2019
Use AEPS Banking System for Faster Money Transfer/Payment Clearance
Digital banking system gives people a faster online money transfer option. Pay your vendors from your e-wallet, PayTM and online IMPS. However, AEPS is more popular and easier for people to do online transactions using their Adhaar card number. Become AEPS agent to have the faster online banking service to operate your digital accounts via your android. Treatpay activates AEPS accounts for personal usage. Get the training, tools and information for being successful customers to use the AEPS payment clearance tool.
Top Services of AEPS
Balance Enquiry
Cash Withdrawal
Advantages of AEPS Toolkit
Through Adhaar enabled payment system, people make payments, enquire about the account updates , do money transfer to different bank accounts and track payment details on internet. Treatpay helps customers to operate the AEPS system after registration. People will get Unique Identification Number or UIN to make online money transfer. Buy any product at the shop online and use your Adhaar card number, and UIN code number for clearing your payment instantly. Those who work from home are able to get paid via AEPS toolkit. The paperwork hazard is zero. There is nothing complicated to sign up for entering the home page of AEPS for checking status regarding the financial transactions.
Become a Registered AEPS Agent
You must become AEPS agent after registration to start using the digital money transfer platform. Treatpay is a mini online digital banking service provider with ability to help customers to open the new AEPS bank account numbers.
No Credit Checking – Simple Payment Clearance Option for People
AEPS doesn't need your credit card or debit card verifications for money transferring. Instead, give your name, UIN and Adhaar card number for quick transaction. Therefore, general persons do not need to show their credit or debit cards at the shops. They mention specific Adhaar details including their good names to pay the shops after shopping.
Basic Information Needed for Using AEPS Money Transfer System
Name or bank's Issuer Identification Number.
Aadhar Number.
Fingerprint.
Earn Commissions by Becoming a Reliable AEPS Agent via Treatpay
Treatpay improves financial condition of people by offering a flexible commission based online business. Work from anywhere through Treatpay online Ask for the account activation to log in as a newly registered member or agent to start AEPS business from home. Treatpay provides unique guide to registered agents to become competent to operate AEPS platform.
Open your digital AEPS accounts at nominal fees. Treatpay costs you around Rs 199 to create a personal AEPS account for transaction. Complete your fingerprint/iris scan and get the UIN number. For Indian customers, Treatpay approaches forward to help them to be united with the digital payment clearance and money transfer system. Treatpay manages your all bank information and registration details as it has added innovative anti-hacking data security tool to the site. So, your details are safer. It is a 100 percent user-friendly website for people to open AEPS banking system.